WATERFALL JUMPER
3 HOURS

ATV TOUR JACO, COSTA RICA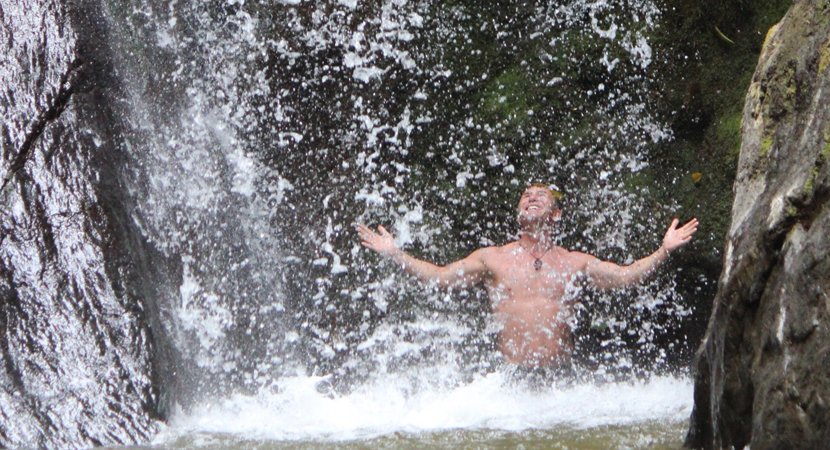 Tour Location: Jaco, Costa Rica

Vehicle Options: ATV / Buggy / Dirt Bike*

Equipment Provided: Helmet & Reflective Vest

Rules & Proper Safety Instructions 

Open Times (8:00am First Tour)

Transportation Included: Jaco
DESCRIPTION:
Witness the natural side of Jaco, traveling through the rainforest by trails, river beds, reach the mountain tops, and much more! Private tours will maximize the experience for you and your group. From first timers to experienced drivers, we have tours for you. 
Waterfall Jumper 3 hour tour, we make it to a hidden waterfall where you can cool off after a great ride through the mountain trails. The most popular tour in Jaco, all tours include vehicle, gasoline, bilingual guide (English, Spanish, and on request French). Waterfall entrance included in 3 hour tour.
IMPORTANT INFORMATION:

 
With your payment the tour will be confirmed and reserved.
Please be here at our office, or ready at the lobby of your listed pickup hotel 10 minutes prior to start time.
Transportation is included within Jaco. Herradura, & Playa Hermosa a small transportation fee may be applied (will be paid upon arrival)
Drivers must be of at least 16 years of age.
Credit card will be required upon arrival to complete the tour contract and for security reasons.
Cancellations: 5 Days before it starts for a full refund, with no refunds after that. No show there will be no refunds, and payment will be lost. (**rescheduling may apply) Terms & Conditions / Cancellation Policy
WATERFALL JUMPER 
3 HOURS

 ATV TOUR
ATV / DIRT BIKE
ATV Single (1P) $95 USD
ATV Double (2P) $125 USD
Dirt Bike* (1P) $95 USD
Waterfall Included
BUGGY
Buggy (1P-2P) $185 USD
Buggy (3P) $215 USD
Buggy (4P) $245 USD
Waterfall Included
We accept all major credit cards, USD, & CRC

Newest addition to our fleet, the all new Honda Talon 1000x 4 seater side by sides. Adding a new elite division to our tours. Choose any of our Adventure Tours and select the Talon for the optimal experience!
Valid drivers license and credit card for security deposit* are required. Vehicles (Talon) are for tours use only.
REQUIREMENTS / NOTES
1) Valid drivers license required for drivers. 2) Motorcycle drivers license is required for Dirt Bike* option. 3) ATV passengers: 5 years +. 4) Buggy passengers: 2 years +. 5) Credit card is required at the moment of the tour for security reasons and to complete the tour contract. 6) If transportation is required please note in comments at checkout (hotel name & room number). 7) Important to remember, the guides job is to keep you safe and will choose the route safest for you and your level of skill which means that trails might change from originally planned.